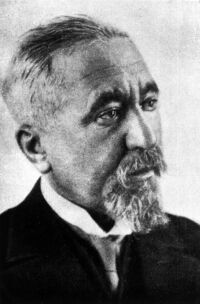 Jakób Mortkowicz (1879-1931), bookseller and publisher of about 700 literary works of the prominent Polish writers (e.g. Żeromski, Dąbrowska, Słonimski, Tuwim), founder of numerous bookselling organizations, e.g. House of the Polish Book.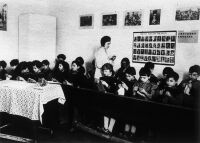 "Szabasówka" in Warsaw. That is how Jewish public primary schools were called. In 1937 in Poland there were 1275 Jewish schools, attended by over 180 thousand students.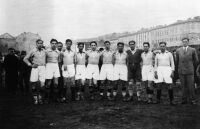 Sports club "Makkabi" in Kraków. Sports were regarded as one of the important spheres of modern national culture. In 1936 in Poland there operated 250 sports clubs with about 30 thousand athletes.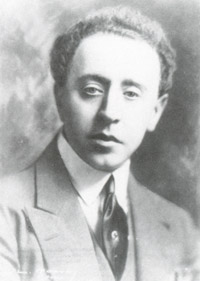 Arthur Rubinstein (1887-1986), great pianists, studied i.a. under Ignacy Paderewski; frequent juror of Chopin's piano competitions. Since 1906 in USA.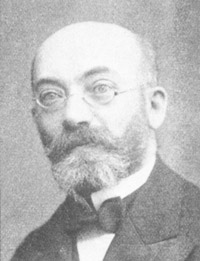 Ludwik Zamenhof (1859-1917), polyglot and linguist (physician by profession). He created the international language - esperanto.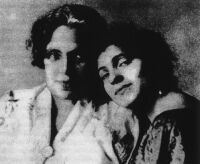 Ester Rachel Kamińska with her daughter, Ida, prominent theatre actresses. In 1936 in Poland there operated 15 Jewish theatres; there were also produced Yiddish-spoken films.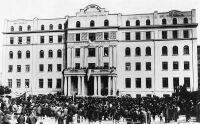 Ceremonial opening of Yeshivas Chachmey Lublin ("The Yeshiva of Lublin Scholars"), Lublin 1930. That yeshiva was highly esteemed throughout Europe.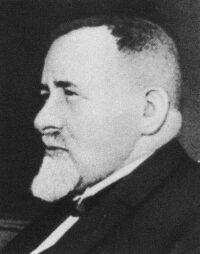 Majer Bałaban (1877-1942), prominent historian, researcher of the history of the Polish Jews, co-founder of the Institute of Judaic Studies.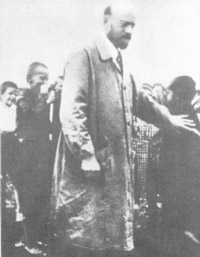 Janusz Korczak (born Henryk Goldszmit 1878-1942), physician and prominent pedagogue; propagator of education models based on love and children's democracy. Author of numerous books for children, i.a. King Matt the First (Król Maciuś Pierwszy), Bankructwo Małego Dżeka. Being a head of the Jewish orphanage in Warsaw ghetto he refused to abandon his pupils and voluntarily accompanied them on their way to the extermination camp in Treblinka.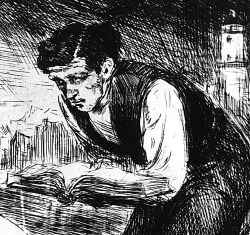 Bruno Schulz (1892-1942), writer, artist and architect. He spent his whole life in his home town, Drohobycz, where he was teaching drawing in the local junior high school. During the interwar period in Poland there were active over 500 Jewish artists, painters, graphic artists and sculptors.



During the interwar period, the Jewish culture, not being subject to the inteference from the institutions of the state, was in its heyday. In it one can distinguish between religious and secular trends. The writers wrote in Yiddish, Hebrew and Polish. The Jews contributed to the development of theatre, literature, arts, science and sports; they had their own newspapers and magazines.


Cultural activities of the Jews were based on their thorough education, to which they attached great importance. The most of the Jewish youth (ca. 80%) went to the public schools (free of charge). Apart from them there functioned private religious schools (cheders, Talmud-Torahs, yeshivot) and secular schools founded by the Zionists and socialists. At the top of that system there were scientific institutes representing very high level of education (Wilno, Warsaw) and higher talmudic schools (Lublin).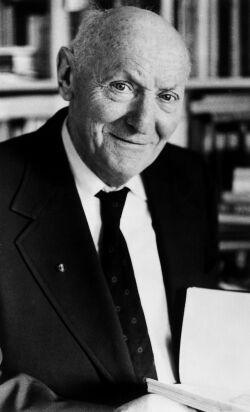 Isaak Bashevis Singer (1904-1991), since 1935 in USA, literary Nobel Prize winner (1978), the most prominent Yiddish writer. Hebrew literature had smaller public in the then Poland.