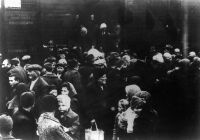 Disembarkation of the Jews at the ramp of KL Auschwitz-Birkenau. Between June 1940 and January 1945 it operated as a concentration camp. Since 1942 KL Auschwitz has become the main destination of the transports of the Jews from all over Europe.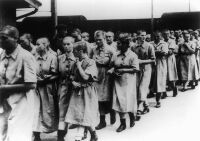 Auschwitz, women classified as fit for work. After the selection process, all classified as fit for work were placed in the main camp or sub-camps of KL Auschwitz-Birkenau, and were doomed to the extermination through work. It could be called a "suspended death sentence".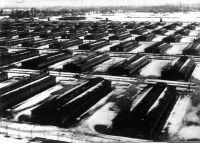 View over the camp in Brzezinka, January 1945. Between 1942 and 1945 Brzezinka - Auschwitz II was the largest death camp the Nazis had ever built. It is identified as a site of the biggest planned and carried out mass genocide in the whole history of our civilisation.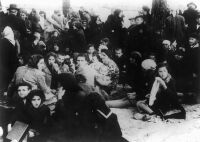 Hungarian Jews waiting for the "bath" (gas chamber), 1944. Since 1942 the ramp has became the destination of the Jews from all over Europe. For all the Jews and all the world Auschwitz became a symbol of the Holocaust.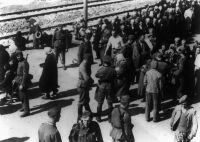 Selection process at the ramp at Auschwitz-Birkenau conducted by the SS physicians from the camp's staff. The most of the people went directly to gas chambers camouflaged as bath rooms. In that camp there were murdered about 1.5 million people.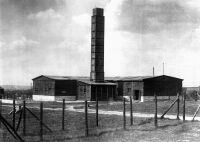 Crematorium of the camp in Majdanek. People killed in gas chambers were burned in the crematoria, that was a way of wiping out the traces of the genocide.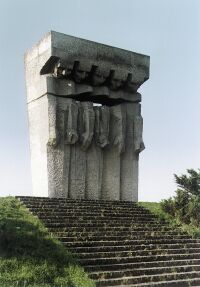 Monument in memory of about 80 thousand victims of the camp in Płaszów. Oskar Schindler managed to save 1100 Kraków's Jews from it. Those events became a basis for the plot of the well-known Steven Spielberg's film "Schindler's List".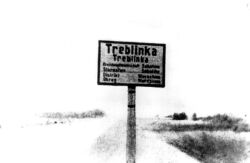 Information board at the road to the extermination camp in Treblinka. Between 1941 and August 1944 there operated work camp Treblinka I. In July 1942 nearby there was established the extermination camp Treblinka II, in which by the October 1943 there had been murdered 900 thousand Jews including 300 thousand Warsaw's Jews.


The Jews from liquidated ghettos were transported to execution sites and specially established extermination camps, e.g. Auschwitz-Birkenau, Bełżec, Sobibór, Treblinka i Chełm upon Ner (Kulmhof). They were also dying in concentration camps and work camps. Almost 4 million people lost their lives in them: exhausted with work beyond one's power, in the aftermath of pseudo-medical experiments, murdered in gas chambers and in other ways. During the II World War there were killed and murdered 40% of the whole Jewish population.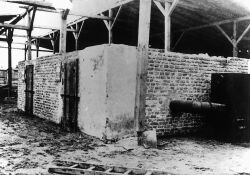 Gas chamber at the camp in Majdanek. Between 1941 and 1944 in that camp there were murdered about 80 thousand people. It was in Auschwitz, where the gas "Zyklon B" was used for killing people for the first time.